1. In the Matrix42 Workspace Management , navigate to Administration | Integration | Web Services Tokens and then click Generate Api Token .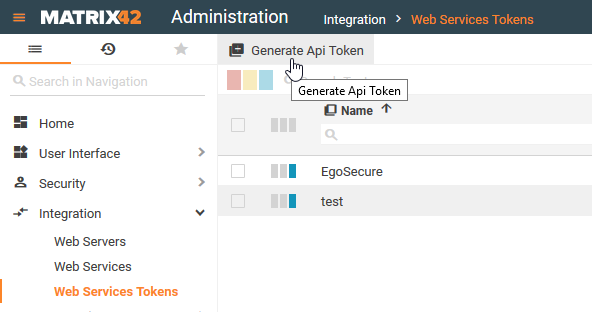 2. In the Name field, define the token name.

3. In the Expires on drop-down menu, select Never .

4. In the User field, specify a user for whom this token is assigned. With the help of this key the specified user can perform only the actions permitted within his rights in the system.

5. Click Generate API token .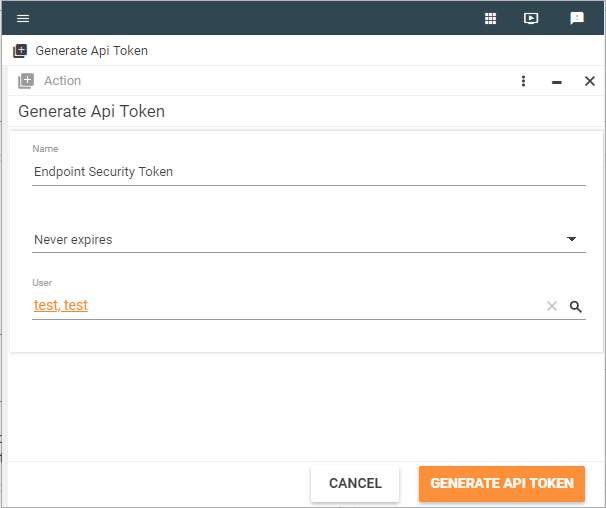 6. Copy the Api Token value.